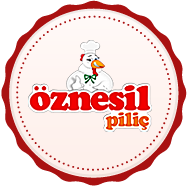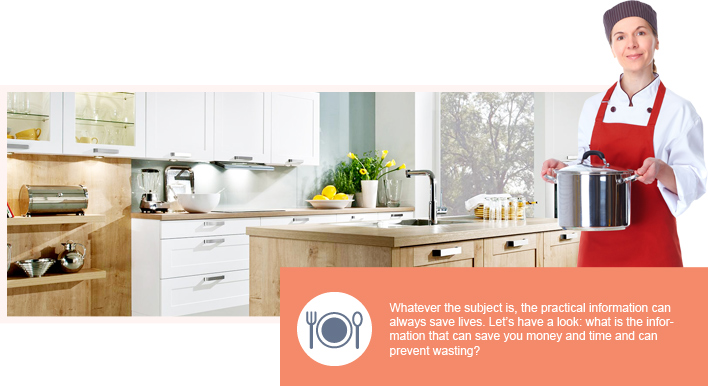 KITCHEN TIPS
When You Put The Lemon Peel Seen As Worthless To A Sunny Place To Dry You Can Get Amazing Results When Cleaning The Sooty And Greasy Kitchen Equipment With İt.
If You Add A Little Amount Of Carbonate To The Milk İt Can Both Prevent Milk To Get Quickly Spoilt And Makes İt Easily Digestible.
To Extract Currants, You Should Rub Them İn A Handful Of Flour And Put Them İn A Strainer With Thick Hole, The Flour And Waste Will Fall Down By İtself.
You Should Be Extremely Careful While Buying Fish. Its Eyes Should Be Bright; The Gills Should Be İn Pink Or Red Colour.
If You Add A Pinch Of Salt To The Boiling Milk You Will Prevent İt From Clotted Cream.
If You Put Oil To The Top Of The Pot While Boiling Milk You Will Prevent The Milk From Overflowing.
When You Put Too Much Salt İnto The Food Add A Few Pieces Of Raw Potato. It Will Take The Saltiness.
While Cooking Potato Put A Tablespoon Of Vinegar To The Cooking Water. Both The Colour Will Remain Bright Yellowand İt Will Taste More Delicious As Well.
To Peel The Tomatoes Easily, Put Them İn Boiling Water, And Move The Opposite Of A Knife On The Surface Of The Tomato.
When The Mayonnaise Gets Cut While Preparing İt, Whisk An Egg Yolk With 2-3 Drops Of Vinegar And Enrich İt With Olive Oil. Add This Mixture To The Sauce By Mixing.
Sometimes Salt Cuts The Milk. Therefore, Add Salt At The End To Béchamel And Other Sauces.
When Reheating Your Rice, Put A Bowl Of Water To The Fire When İt İs Boiling Place The Pan With The Rice İnto İt. Your Rice Remains Grain And Maintains Freshness.
Put 1-2 Sprigs Of Parsley To The Frying Oil So You Will Prevent The Whole House From Smelling.
In Order To Clean Your Kettle From The Accumulated Limescale, Boil Vinegar For About 15 Minutes İn İt.
If There İs Resistant Dirt On The Bottom Of Your Jugs, Put A Handful Of Salt And Vinegar İnto İt And Rinse İt, İt Will Be İmmaculate.
To Polish Your Copper Bowl, Wet A Cloth Lightly With Vinegar And Rub The Copper.
In Order To Clean The Oily Bottles, First You Need To Wash İt. Then Begin To Shake İt After Putting Water And Carbonate İnto İt. After Shaking The Bottles For Five Minutes Wash İt And Add Coffee Grounds İnto İt. After A Short Period Of Shaking The Oily Bottle Will Become Fully Cleaned.
To Get Rid Of The Ants At Home, Use Coffee Ground.
When You Add A Tablespoon Of Vinegar To The Washing-Up Water, You Will See That The Washing Up Will Be Easier And Your Dishes Will Be Nicer.
The Stainless Steel Cookware Can Lose İts Shine Over The Time. Heat Some Vinegar. Soak A Soft Cloth İnto The Vinegar And Rub Them Thoroughly. But Then Rinse İt Thoroughly. You Can Polish İt With A Piece Of Flannel; Your Stainless Steel Cookware Will Be Spotless.
In Order To Make Your Crystals Shine After Washing Them Rinsed Them With Vinegary Water. You Will See Your Glasses Will Be Shining.
Make A Habit Of Washing Your Vegetables İn Salted Water. The Salty Water Cleans The Vegetables More Effectively And Quickly.
A Pitcher That Lost İts Brightness İn Order To Regain İts Brightness Fill Half Of İt With Torn Newspapers And Fill One-Third Of İt With Newspaper Then Shake İt For A While.
The Teflon Frying Pans And Saucepans Will Turn Yellow After A While. To Prevent This, Put Some Water And Bleach İnto İt And Boil İt On The Fire For A While. Then Rinse İt First With Hot Then With Cold Water Thoroughly. The Yellow Colour Of The Teflon Will Disappear.
Did The Bottom Of The Pot Get Burnt While Cooking? Soak İt İn Salty Water For A Night, The Pot Can Be Cleaned More Easily After.
To Remove The Onion Smell From Your Hands, Rub Your Hands With Boiled Potato For 5 Minutes After You're Done With The Kitchen.
The Unused Old Teapots May Acquire An Unpleasant Smell After A While. To Avoid İt Easy, Put Some Cubes Of Sugar İn İt.
If You Put Some Milk İnto To Cooking Water Of The Cauliflower, İt Will Be As White As Snow And The Bad Smell Will Disappear Too.
To Prevent The Bad Smell While Cooking Celery, Put Some Sauerkraut İnto İt. Pickles Will Take The Bad Smell Of The Celery.
While Cooking Cabbage İt Has A Hardly Unpleasant Smell. To Avoid This, İt İs Enough To Put Some Pieces Of Bread İnto The Pan. Put The Bread İnside A Small, Clean Bag To Prevent İt From Mixing With The Food.
To Remove The Smell Of Garlic From Your Hands Take Some Salt Between Your Hands Then Rub Them Thoroughly. Washed Them With Soap Thoroughly, You Will See The Smell Will Disappear. Even Both Onion And Fish Smell…
Before You Start Peeling Onion Dip Your Fingers İnto Vinegar You Will See That The Smell Of Onion Will Not Contaminate To Your Hands.
The Smell Of Fish Cannot Be Easily Removed From The Plates And Cutlery. In Order To Remove This Smell, Add Coffee Grounds To The Washing Up Water. The Grounds Will Absorb The Smell Of The Fish. Then Rinse Them With Plenty Of Water.
You Chopped Onion Or Garlic And You Are Ashamed Of The Smell On Your Hands. It İs Enough To Drive Your Hands A Few Times To A Stainless Steel Dish.
Accidentally You Have Added To Much Salt To The Soup? No Need To Be Upset. Add A Peeled Potato İt Will Take Most Of The Salt.
Have You Burnt The Rice Again- Who Knows With Whom You Were Chatting Again Or Which Match You Were Watching? There İs A Solution For İt Also. Place A Piece Of White Bread On The Top Of The Rice And Wait For 5-10 Minutes. Bread İs Going To Take The Burnt Taste.
If You Are Suspicious About The Freshness Of The Egg, Put Water İn A Cup And Check Whether The Eggs Are Swimming On The Water Or Not. If They Are Floating You Can Eat Them Without Any Problem.
Keep Bananas Away From The Other Fruits. The Emitted Gas Of The Bananas Will Affect The Other Fruits And Will Reduce Their Life.
Did Your Silvers Get Black? The Solution İs Quite Simple. When You Rub Them With Toothpaste They Will Shine Again.
Frying Vegetables İs Very Nice, İt İs Easy To Do And They Are Delicious. But What About That Smell? The Smell Shrinks Everywhere To The Rooms, To The Mount Hanging At The Entrance. But When You Put 1-2 Sprigs Of Parsley To The Oil İt Will Solve Everything.
Before Backing Potatoes İn The Oven, Boil Them For 10-15 Minutes And Pierced Them With A Fork.
It İs Customary To Put The Frying Oil İn A Separate Jar After İt Cooled Down; Most Of The People Know This. But Later Who Knows When You Got That Jar Separated Whether This Oil İs Still Usable? Put A Slice Of Bread To The Hot Oil. If There Are Not Black Spots On The Bread You Can Use The Oil Safely.
When You Buy A New Pan Boil Some Vinegar İn İt. This Process Will Prevent The Fried Vegetables To Stick To The Pan.
To Avoid The İnfestation Of The Flour Put A Bay Leaf İnto The Jar.
Oh These Potatoes! You Buy Them İn A Huge Amount, But When You See They Got Sprouted Half Of Them Goes To The Waste. To Avoid This, Put An Apple İnto The Bag. It Prevents The Potatoes From Sprouting And Shrinking.
Beside The Taste The Look İs Also İmportant. Especially, İf İt İs An Omelette. To Make Your Omelette Fluffy, Mix A Tablespoon Of Corn Flower İn A Tablespoon Of Water. Add The Mixture To The Egg.
Your Biscuits Got Soft, Put Them İn The Oven For A Few Minutes They Will Be Crunchy Again.
Keep The Cheese For 15 Minutes İn The Freezer To Grate İs Easy.
Oh, Women Will Love This. If You Want To Clean The Drawers Without Making Tem Empty, Put A Thin Sock On The End Of The Vacuum Cleaner.
When You Are Baking Roasting Chicken İn The Oven, Put The Spices Not Only On İt But Also İnside The Chicken. This Will Make Your Chicken More Delicious.
To Make The Mushrooms More Delicious, Put A Little Salt And Lemon On The Top Of Them And Let Them Stay For 5 Minutes. Then Cook Them.
Use The Advantages Of The Aluminium Foil. Put A Piece Of Aluminium Foil İn A Cake Form Before You Start To Pour The Dough. Thus, You Can Easily Remove The Cake Once İt Was Baked.
If You Wrap Your Onions İn A Paper Bag And Keep Them İn The Refrigerator You Will Prevent Them From Spoilage.
If Your Tomato Paste İs Too Sour. Great A Carrot İnto İt. Carrot Will Sweeten Your Tomato Paste.


Chicken Saute
30 Mins.
6 Person